Congratulations to Kris Kubnick, an Emerging Leader, as the 2022 Volunteer of the Year. 
Click here for a brochure about Emerging Leaders 
United Way Emerging Leaders is the next generation of professionals who want to make a difference in our community. Through deeper involvement, members gain insight and take action to improve the quality of life today and build the foundation for the work of tomorrow.
Our members enjoy exclusive opportunities to network with business leaders, volunteer for projects, and improve the community we serve. More than 450 members enrich their lives and the lives of others through Connect, Serve and Lead opportunities.
Our Vision
United Way Emerging Leaders of Marathon County seeks to spark and sustain young professionals to improve the community and themselves through Connect, Serve and Lead opportunities.
Pictured right: front row (left to right): Sara Seubert, Aspirus Health Plan; Jill Jochimsen, Footlocker.com; Kyle Brandt, Greenheck; Jennifer Porath, Wipfli. Back row (left to right): Claire Byrne, Sentry; Lisa Felch, J&D Tube Benders; Cole Gustke, Wipfli; Vice Chair: Dustin Peterson, Associated Bank.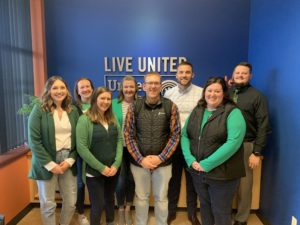 Get In Touch
715-848-2927
Resources
---
CONNECT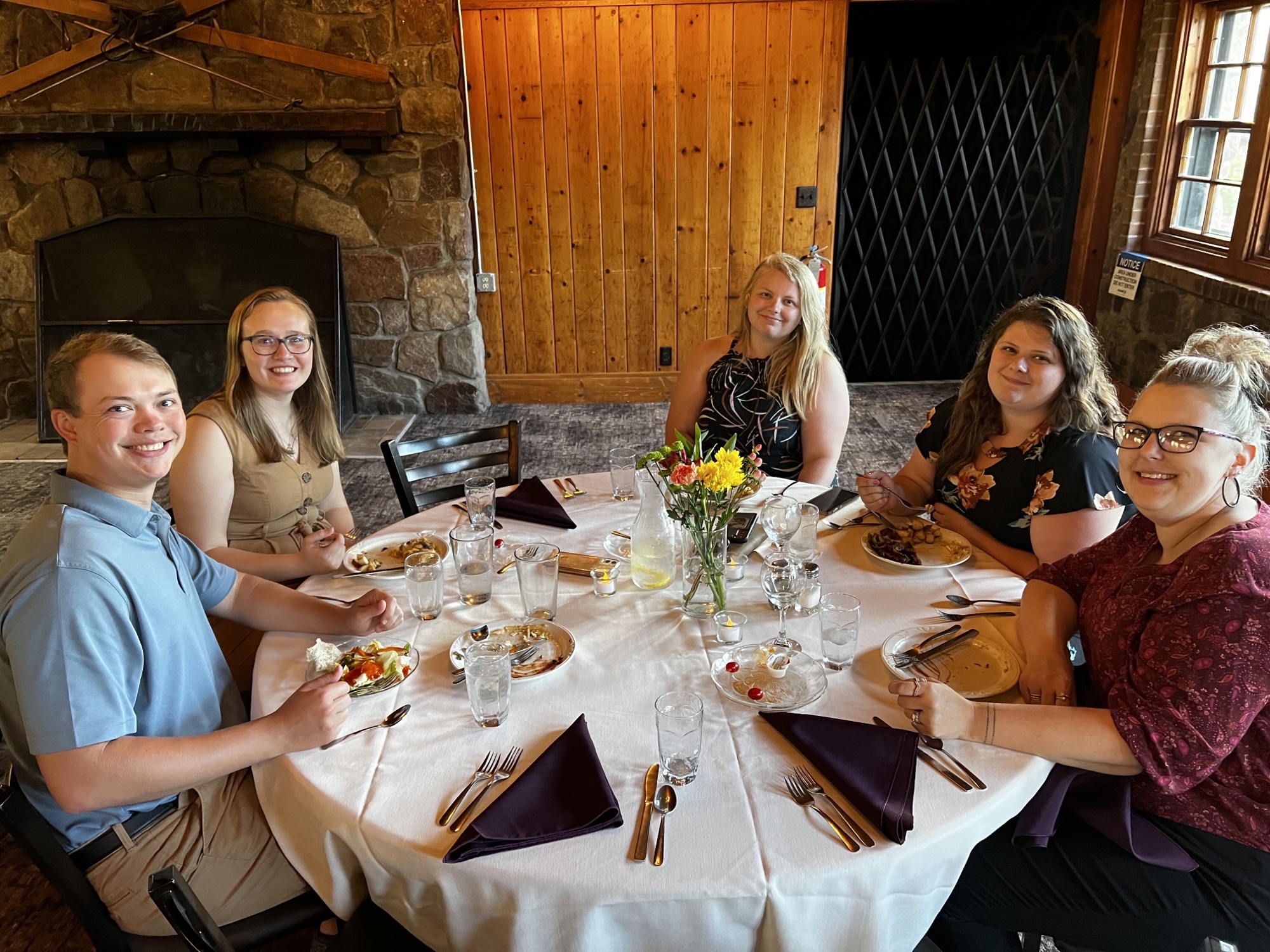 Emerging Leaders offers many opportunities to network with other members, community leaders, and key business leaders. As a member, you will receive invitations to Back Stage Pass events and our signature Connect events – the annual Pop Up Dinner and Jingle & Mingle.
---
SERVE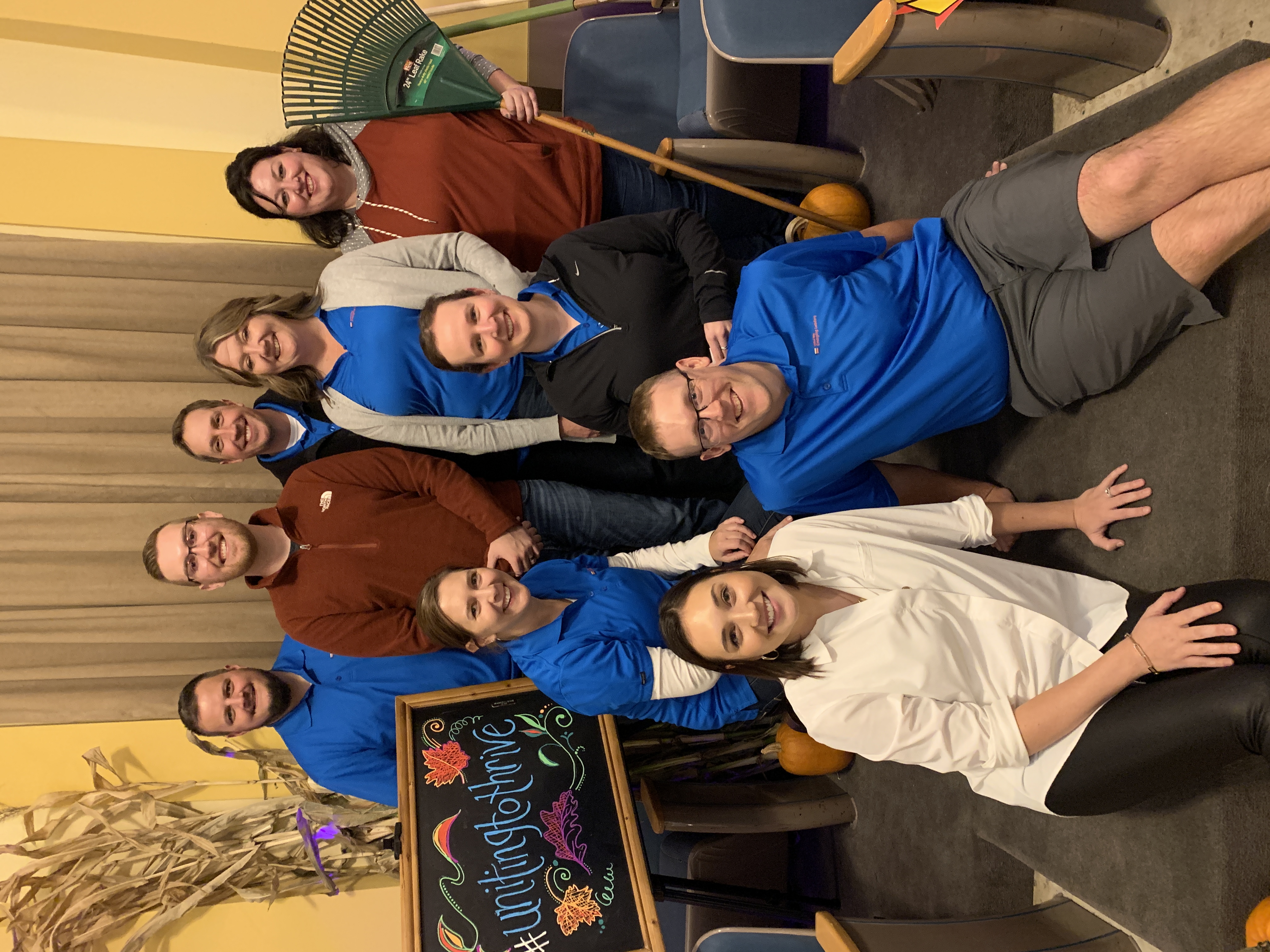 Through volunteer projects, members learn about local needs and do the hands-on work to make an impact. Teams of members do the research, plan the project and roll up their sleeves to get it done. Projects include serving community meals, maintaining Born Learning Trails, raking lawns annually for elderly and disabled residents and other service projects. 
---
LEAD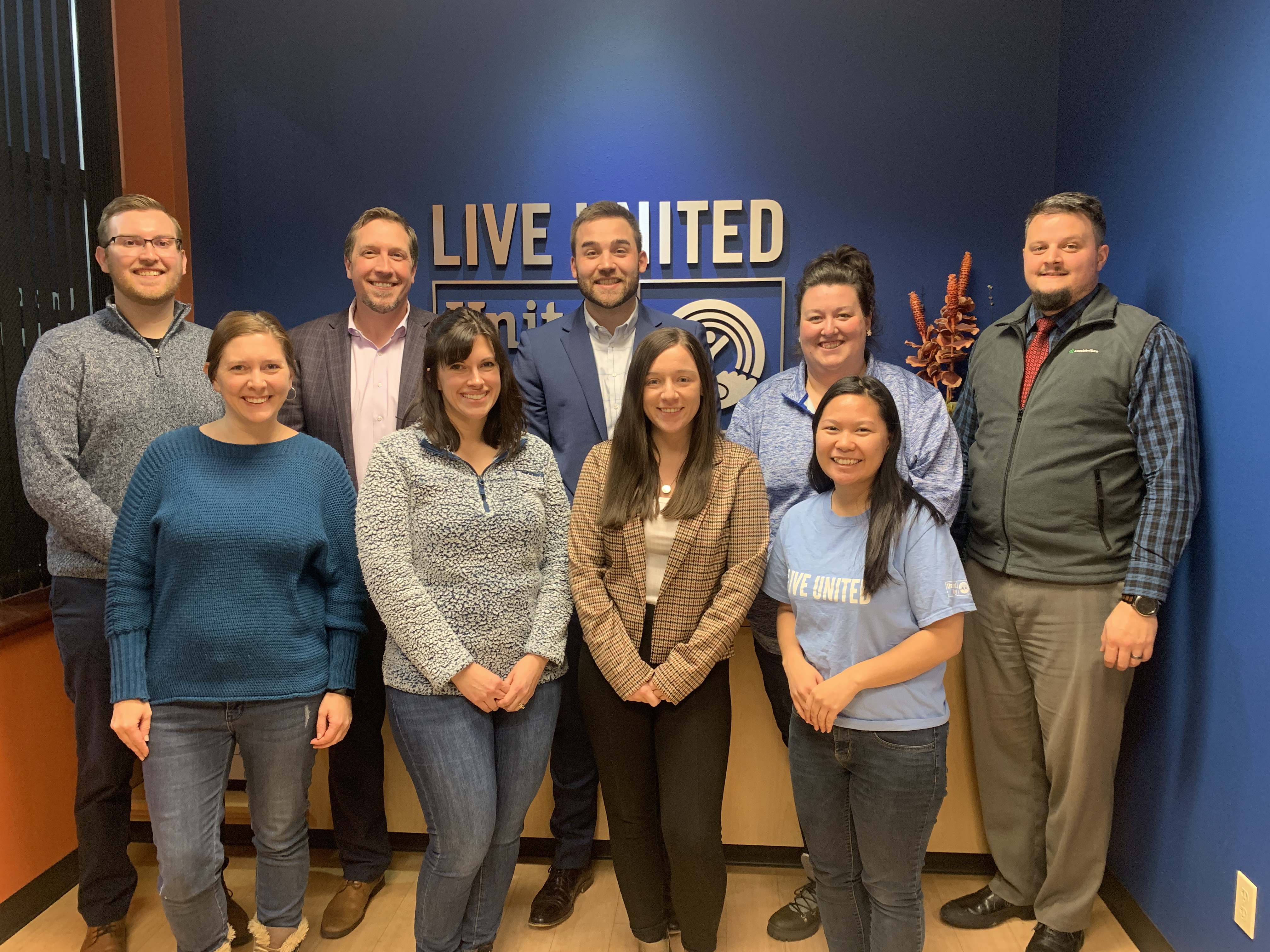 There are many ways to increase your leadership skills as a member of Emerging Leaders. You can join a committee, chair a service project, or attend professional development events throughout the year. Off the Records offer an opportunity to meet with local leaders in a small group setting. 
Sponsors